What happens to us under the influence of music? What substance produces the brain when we are listening to music?
 Now, after the method of functional magnetic resonance imaging was developed, there is an opportunity to study changes in the activity of neurons – cells of the nervous system – while listening to music.
Today found that music affects both hemispheres of the brain. The right one (emotional) takes the tone and melody, while the left (logical) takes the rhythm.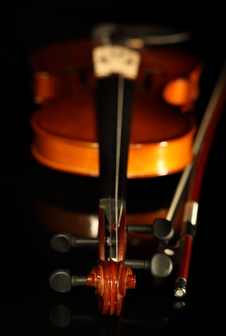 The range of musical rhythms lies close to the frequencies of breathing and heartbeat. Sounds affect us not only emotionally but also physically. Some rhythms improve mood, increase productivity, and others contribute to calm, relax and lower blood pressure.
Everyone has their own musical preferences: some prefer the classics, some like country rock and someone like ethnic motives. It is known that listening to favorite tracks causing human hormone dopamine, it causes the same reaction as the tasty food, massage, and feeling of comfort.
 Dopamine is naturally produced in large quantities at times when a person is experiencing positive feelings. The brain requires no more than 30 seconds to determine – whether he likes the music or not. In response to favorite music, the brain activates several areas.
The most sensitive from these areas is the core, which is active if anything corresponds to our expectations. In those cases, when the melody fit our expectations, dopamine brings a sense of fun, even if we hear this music for the first time.
In those areas of the brain that are responsible for the perception of music also changes the level of substances that transmit nerve impulses – endorphins and endocannabinoids.
Endorphins – chemicals that are produced naturally in the brain and have the ability to relieve pain. They affect the emotional state: lead a state of euphoria. Endorphins are essential for good health condition, and their deficiency may be the cause of drug and alcohol dependencies.
Endocannabinoids, in turn, regulate the processes that determine appetite, memory, and forgetting. It is believed that endocannabinoids help the brain to erase negative emotions, anxiety, and bad memories in the past.