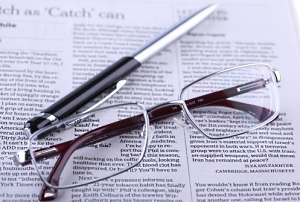 There are over 600 daily newspapers in the world selling about 400 million copies a day. I read newspapers approximately half an hour a day if I have spare time. Most correspondents tend to give a biased version of events. To my mind people should analyze information obeying certain rules:
– Don't believe words, only facts matter.
– Everything that is said or written is done in most cases to hide the truth. In some cases, an author wants to hide some information not only from you but also from himself.
– Slips of a tongue or slips of a pen can provide with a major source of information.
– You have to compare all sources of information you possess.



– Think who can get benefit from the publication.
Lots of newspapers are real masters in the influence on public conscience and opinion.
I watch mainly news channels which can be for my benefit; such as Top Gear and Ultimate Survival. In addition to this, I'm fond of wild-life channels.