Woodwinds, brass instruments… Every musician knows about these groups of instruments, included in a symphony orchestra. But is it so simple? Of course no! It would be naive to believe, that, for example, flutes, oboes, clarinets, and bassoons are made of wood. What the symphonic orchestra all the same consists of? Let's see what materials made symphony orchestra.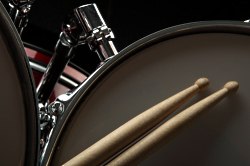 Wood. In the old days, it was a very popular material in making musical instruments. Flutes and oboes were making of the different types of wood. Usually, it was a hardwood. For example, can be found cherry flute or pear oboe. At the present time mutes for trumpets, sticks for percussion instruments and handpieces for them are making of wood.



Separately it is necessary to tell that each part of a violin (and other string instruments) should be made from a certain breed of wood. Thus, one violin comprises some breeds from different parts of the world.
Copper and brass. Of these materials usually, are making instruments of the brass group. Timpani* cases often are making of copper also.
Silver. At different times flutes and trumpets were made of silver.
Glass. In the XIX century flutes from glass have been seen often. Also, clarinet mouthpieces are made of glass (Them tenderly name "crystal"). They are fairly easy to use and provide a more open sonority.
Ivory. In the Baroque epoch oboes sometimes made of ivory.  There are clarinet mouthpieces are made from this material.
Stone. Sometimes Chinese flute is made of nephrite.
Ebonite. Emerged in the XIX century ebonite clarinet mouthpieces were so broad distribution, which became a standard. They allow you to finely control the sound and therefore often are used in music of different genres.
Plexiglas. This is not the most common material in the world of music. But the experiments were performed on manufacturing oboes of plexiglass.
Plastic. This material is widely used today in the production of musical instruments.
The scope of plastic – the Irish flute, clarinet (educational and amateur model), clarinet mouthpieces (they are cheap, but do not produce a rich timbre) Mutes for trumpet, a membrane for timpani.
Leather. They make from it clarinet ligature (a clip that holds the tongue to the mouthpiece), and membranes for timpani.
Horsehair. Perhaps, this material is used only in bows of string instruments, where the artificial substitute of horsehair can be applied also.
Cardboard. All of us have known since the childhood that it is possible to make of cardboard everything! Everything including a mute for trumpet.
Cloth. In addition to pool tables, they cover timpani with it to achieve the specific acoustic effect.
Rubber. How without it?! It hasn't passed and by art. Mutes for violins are making of rubber.
Generalizing all aforesaid and without being limited to any concrete collective, the orchestra consists of wood, copper, brass, silver, glass, ivory, stone, ebonite, plexiglass, plastic, skin, horsehair (or its substitute), cardboard, cloth, and rubber.
* Timpani cases can be made of the most different materials: copper, aluminum, silver, fiberglass.