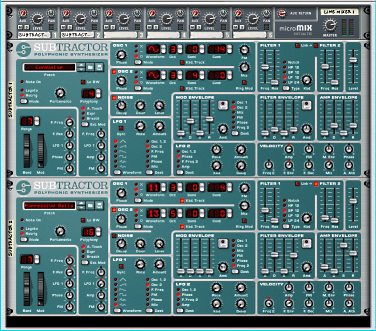 After listening to some recordings with Hang performance of various artists, the idea to synthesize this tool appeared. To do this, I took two Subtractors (software analog-type polyphonic synthesizers based on subtractive synthesis). One of them generates tonal percussion sounds, and another simulates claps with hand on the body of Hang. In my opinion, the result is quite believable.
In addition to the basic rhythmic figure of synthesized Hang, the track includes a few sound effects, which were also synthesized. In conjunction with the three-dimensional graphical images, all of this creates a very strange feeling that some kind of mystical, otherworldly …
By the way, the sound of the natural Hang can be heard from my previous post.