Mystical and mysterious musical background tracks suitable for scoring of video. Available in MP3 and WAV formats.
| | | | |
| --- | --- | --- | --- |
| | | Candle tornado | 3.37 |
| | |  Mirror of chaos (Free) | 2.57 |
| | |  A point to nowhere (Free) | 2.33 |
| | |  Episode 3 (Free) | 2.10 |
| | |  The wind become stronger | 6.03 |
| | |  Impulse of silence (Free) | 4.16 |
| | |  Hidden element | 6.24 |
| | | Episode 1 (Free) | 4.04 |
| | |  Episode 4 | 3.33 |
| | |  Episode 7 (Free) | 4.51 |
| | |  Mind | 5.43 |
| | |  Violet Whisper | 4.57 |
Track descriptions: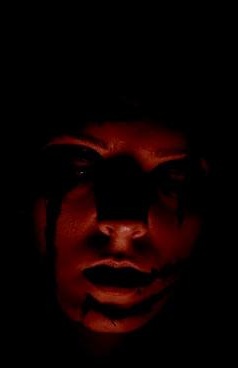 Candle tornado. The track has a vivid emotional mystical hue due to the use of a specific musical instrument resembling an electronic harpsichord.
Mirror of chaos. Slow and smooth ambient track, the impression of immersion in the fantastic atmosphere of the other world.
A point to nowhere. Smooth entry pad creates the necessary emotional background. Bright repetitive melody throughout the track has a hypnotic effect and firmly fixed in the subconscious.
Episode 3. This slow instrumental track made ??in cinematic style and full panoramic sound effects. Optimal for scoring fantastic or mystical video.
The wind become stronger. Cruel and biting wind of the uninhabited expanses of Siberia, seeks to transform a living creature in a block of ice, resisting attempts to break the sacred harmony, and discover the secret of which was previously inviolable.
Impulse of silence. Soft and mesmerizing track slowly flowing like a stream of viscous air. Ethnic drums and electronic simulation of votes in the background create a sense of the mystical ritual and contact with the other world. The reality is mixed with visions, taking consciousness into the distance.
Hidden element. By creating this track, I imagined African desert and ominous sunset in anticipation of the storm. Timid attempts to break through the ominous percussion veil are not successful. Doomed creature has no more strength to control consciousness and the mind has bewitched by veil mirages.
Episode 1. Despite some fantastic sound track has some positive component. The song used exclusively synthesized sounds in combination with bright sequenced melody. Suitable for scoring different types of video.
Episode 4. This mysterious track is deeply sad and dark. Sound palette includes orchestral strings, cello, along with synthesizers. Ideal for use in a documentary or historical drama.
Episode 7. Track combines melodic techniques typical of Eastern music with modern synthetic instruments and a steady rhythm in the main part.
Mind. Broken rhythm of this track is combined with periodic phrase keyboards and plangent pads. The mood created by the track where perhaps something mystical and little dreamy.
Violet Whisper. Many believe that the digital world will live their lives, and the most sophisticated electronic devices are able to feel and think. Perhaps it is so, and this track is an attempt to shed light on what is happening there …
Tags: mystery background music